------------------------------------------------
Game DEMO on Steam (Win PC & Mac)
Game DEMO on itch.io (Win PC & Mac)
Game DEMO on Fireflower Games (Win PC)
Find game bugs? feedback@thecrimsondiamond.com
------------------------------------------------------------
Become a Patron!
--------------------------------------------------
Paypal:
------------------------------------------------------------
MEDIA
Joystick interview (in English)
Steam Next Fest (Oct 2021) Developer's Let's Play of The Crimson Diamond Demo
WIRED.com's Geek's Guide to the Galaxy
Pixelles BIPOC Creator Program grant recipient
usesthis interview (interview about my hardware and software set-up)
8-bit Ninja interview about The Crimson Diamond (in German)
CAAD52 magazine article about The Crimson Diamond (in Spanish
HomeTeam GameDev Podcast -- Guest Julia Minamata
CityNews - Canada Showcased Through Video Games
CBC Thunder Bay - Superior Morning Radio Interview
Classic Adventurer, Issue 07 -- Featured
Adventure Gamers AdventureX Round-up, part II
Adventure Gamers Announcement Article
Adventure Corner Article (German)
The CGG Podcast: # 44 Third appearance, updates since April 2019!
The CGG Podcast: #20 The Crimson Diamond updates & The Colonel's Bequest
The CGG Podcast: #1 Episode featuring me discussing The Crimson Diamond
---------------------------------------------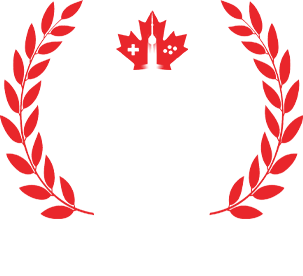 Get Crimson Diamond merch on my Society6 store!
English version of Joystick's February 2022 interview, provided here by permission. Here is the original Greek language version of the interview

CLICK HERE FOR HI-CONTRAST VERSION




Tell us a little about yourself and "The Crimson Diamond".

Hello! I'm Julia, and I'm making The Crimson Diamond! That's my main project, though I'm also a pixel artist (Space Warlord Organ Trading Simulator) and art director (Recommendation Dog!! for Playdate). The Crimson Diamond is a mystery adventure game set in the early 1900s in Canada. You play Nancy Maple, a rookie mineralogist, and you get sent up to northern Ontario to investigate a diamond claim. You stay at Crimson Lodge and meet a cast of eccentric characters, learn about their secrets, and hopefully save the day!


I'm making everything in The Crimson Diamond, except the music. For that I've got Dan Policar, who made music for Romero Games' Empire of Sin! The Crimson Diamond has allowed me to express myself in so many different ways; game design, coding, writing, animation, and art!

Using a retro style graphic environment surely has a lot of potential especially for adventure games. As a 90s point and click gamer, I believe that graphics should not always be a priority when there's a great idea around. "The Crimson Diamond", as long as i played, has a great "soul"! How did you do it?!

Thanks so much! My main goal with The Crimson Diamond is to convey the feeling of settling into a cozy mystery novel with a cup of tea and warm blanket. Everything from the art to the writing to the animation and the game design are all meant to work together to accomplish this goal.


I went to school for art, so creating pixel art that gave me the same cozy feelings as I had when I was playing adventure games as a kid was my starting point. One of the advantages of creating The Crimson Diamond as a solo game dev is that it's easier for me to harmonize the art with the writing and overall game design, etc., because all those creative decisions are being made by me. For better or worse, all the decisions are mine! This can lead to little quirks as the game is somewhat of an expression of who I am and what I want to put out in the world. I think that's where the soul is coming from.




Do you know more women working for the gaming industry in Canada? Do you think they have the same opportunities like their male colleagues? There are some amazing women working in games in Canada!


Kim Belair is co-founder and CEO of Sweet Baby Inc., based in Montreal. Sweet Baby specializes in narrative development, design, and consultation. I've been very fortunate to work with Kim and Sweet Baby! I got to art direct a Playdate game (Recommendation Dog!!) because Sweet Baby is committed to fostering newcomers in the games industry, offering support, advice, and opportunities for us to earn our first game credits and explore new roles. Kim and Sweet Baby are very positive forces for diversity and inclusion.

Gabby DaRienzo is a Senior Artist at Drinkbox Studios. She's worked on a ton of amazing games including A Mortician's Tale, Celeste, and Nobody Saves the World! A few years back she ran a workshop called Marketing 101 for Indies, which I attended and found to be a source of invaluable advice. I greatly admire Gabby's talent, versatility, and willingness to share her knowledge.

It's difficult for me to comment as to whether or not women in the games industry have the same opportunities as male colleagues. I'm fairly new to the industry (started about 2018) and all the work I've done so far has been work-from-home. My personal experiences have been very positive; I'm definitely benefiting from a lot of the awareness that's been created about these issues by women who've been working in the industry longer. Particularly in the case with Sweet Baby, I got the opportunity to be an art director for the first time thanks to their mandate of helping aspiring devs gain a foothold in the industry.

Was there a specific influence about the story of "The Crimson Diamond"?

I have so many influences for The Crimson Diamond! Of course there is the influence of adventure games from the late 80s, introduced to me by my father, but also my mother's love of mystery novels, tv shows, and movies. I was also influenced by my love of local history, mineralogy, and geology. The Crimson Diamond truly is a blend of a lot of my fondest memories from childhood, plus stuff I'm interested in to this day.




The one million dollar question! Can you name your favorite video games and producers?

I admire so many video games and game developers! Aside from adventure games, I loved hot-seat DOS games, where my friends and I would crowd together at a single keyboard to play Archon, Gauntlet II, Rampage, Double Dragon, and Golden Axe.

RPGs are my second favourite genre, after adventure games. Although nowadays I don't dedicate much time to playing them! I love the Wizardry series, particularly Wizardry 7 and 8, Dark Sun: Shattered Lands, Castle of the Winds, and Fallout 1. I missed out on Ultima back in the day, but I've been interested in the series ever since they came out. I have Ultima 7 with Exult set up…

My first love is adventure games, of course! The ones I enjoyed in my childhood include King's Quest (series), Quest for Glory (series), The Colonel's Bequest, The Dagger of Amon Ra, Loom, The Secret of Monkey Island, Day of the Tentacle… Later on I bought a big box of The Lost Treasures of Infocom, and discovered pure text adventures for the first time! Thanks to online stores like GOG I've gotten to enjoy older adventure games I missed, such as Conquests of Camelot and Beneath a Steel Sky.

I created EGA portraits of some of my favourite games industry folk! I contributed more than a dozen of these portraits to Limited Run Games' 30th Anniversary Monkey Island Anthology! It was a dream job. The subjects of the portraits are people whose work I've admired and loved for years: Mark Ferrari, Tim Schafer, Ron Gilbert, and more!

There are so many people I admire in the games industry. Douglas Herring (The Colonel's Bequest) made some of my absolute favourite EGA pixel art and greatly influenced my own pixel art. I've worked on a few projects with Xalavier Nelson Jr. of Strange Scaffold. I admire him greatly as a game designer bursting with creativity, vision, and amazing management skills!

I have a special place in my heart for game devs who are either solo or wear a lot of hats on their projects. Folks like Francisco González, Octavi Navarro, Jacob Janerka, Yathzee Croshaw, and Lucas Pope. I think this is how an author's voice can come through the strongest.




How do you see the future of adventure games? Traditional (and more hardcore if i may add) players think that adventure games are dead and they do not recognize them as a genre anymore. What's your opinion about adventure games using gameplay mechanics like quick time events?

I think the future of adventure games is quite bright! I just participated in The Big Adventure Event 2022, a Steam event that celebrated and showcased adventure games. I was amazed and heartened to see such a variety of adventure games being produced, by passionate and enthusiastic developers from all over the world! Easy-to-use game development tools, digital distribution, and social media make it possible for anyone to make, sell and market games. Because adventure games tend to have fairly simple mechanics, the genre is perfect for first-time developers or anyone who wants to tell an interactive story.

The style and format of adventure (or narrative-focused) games might be changing and evolving to include "walking simulators" or less linear offerings, or expanding the definition of the genre in other ways, but that's exciting to me! There will always be developers who will go a more traditional route (I happen to be one of them, at least for now!) but that doesn't mean that I consider any games that deviate from the "classic forms" to be any less valid.

There was once a time when games could only focus on story OR gameplay, because of technological limitations. But those days are long gone. Most genres of games are now able to include storylines, character development, and immersive environments to explore. "Adventure games" don't usually require speedy reflexes or precise hand-eye coordination, which means they can appeal to gamers who might prefer not to have those types of challenges included. While other genres might offer some of the aspects that made adventure games so appealing back in the day when there was the distinction between "story games" and "gameplay games", there will always be a place for games that ONLY focus on story, environment, and interesting characters. At least among gamers like me!

I'm not a big fan of quick time events, because as mentioned earlier my hand-eye coordination and reflexes aren't that good when it comes to games! For games that do include QTEs, I would hope they're easy and/or skippable!




What are your future plans?

My future plans include learning how to program better (I'm mostly self-taught, except for some mostly forgotten classes in high school), play with other gaming engines such as Adventuron, Pico-8, and Pulp for Playdate, experiment with different graphical styles such as lower resolution EGA, CGA, and 1-bit art, and of course, a sequel to The Crimson Diamond!